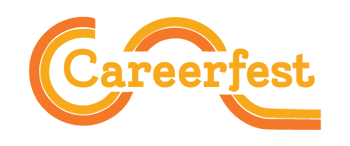 CareerFest is coming! CareerFest is our annual, 2-week event tied to the Spring Career Fairs, which kicks off on March 30 through April 9, 2021. The first week includes a series of employer panels and career fair preparation workshops, followed by four industry-specific Career Fairs. All events and Career Fairs will be virtual, hosted through the Handshake platform. CareerFest is open to all current students, as well as SSU Alumni. Learn more about the upcoming events, including employers attending, how to register and prepare for the fair, and much more.
All students have access to our Career Toolkit in Canvas - with modules on career topics from career exploration, resumes, interviewing, and more. The toolkit also houses our pre-recorded workshops. If you would like access to the course, please email kelsey.bensky@sonoma.edu. 
Congratulations upcoming grads! Please take a few minutes to complete the Sonoma State University Career Center's First Destination Survey. This information will help us understand initial post-graduation outcomes, and better serve our students and alumni. By completing this survey, you have a chance to win a $250 Amazon Gift Card!
---
Appointments
Current students: To schedule a career advising remote appointment, visit LoboConnect
Grad Students and Recent Alumni: Please email careercenter@sonoma.edu
*Appointments are being held via Zoom. For more information about using Zoom, please visit SSU's Zoom homepage.