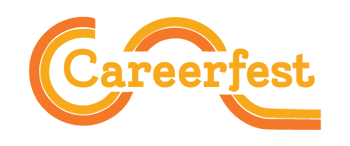 CareerFest is coming! CareerFest is our annual, 2-week event tied to the Spring Career Fairs. The first week includes a series of employer panels and career fair preparation workshops, followed by four industry-specific Career Fairs. All events & career fairs will be virtual, hosted through the Handshake platform. CareerFest is open to all current students, as well as SSU Alumni. Learn more about the upcoming events below, including employers attending, how to register & prepare for the fair, and much more.
Hosted by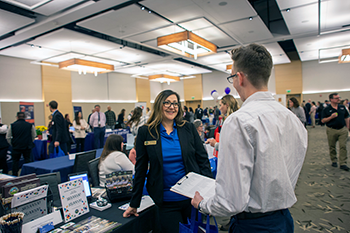 Registering for the Career Fairs
In order to attend the fair, students MUST register for the Career Fair(s) of interest, AND sign up for 1:1 and/or group sessions with employers. Click on the links below to register for each fair in Handshake.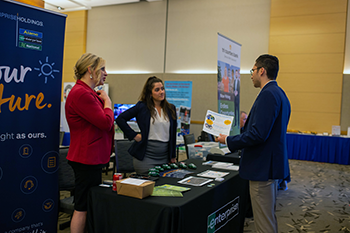 Preparing for the Career Fairs
We encourage you to prepare for CareerFest by: attending the employer panels and other prep workshops, updating your resume, and researching employers you want to talk with at the fair(s). Watch the resume webinars below and follow the steps on our "One Month to CareerFest Success" guide to make sure you are ready to land that job or internship!
See our checklist: One Month to Career Fest Success (PDF)
Resume Webinars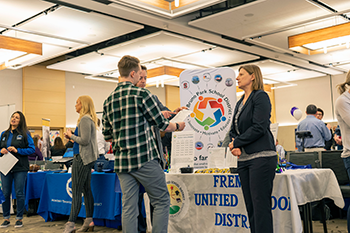 Employers Who Are Attending the Fair
April 6 
Government & Non-Profit
April 7
Business, Finance, Sales & Marketing
** To see the employers going to the educator's jobs fair please register for the educator job fair or connect with the School of Education.
Employer Resources