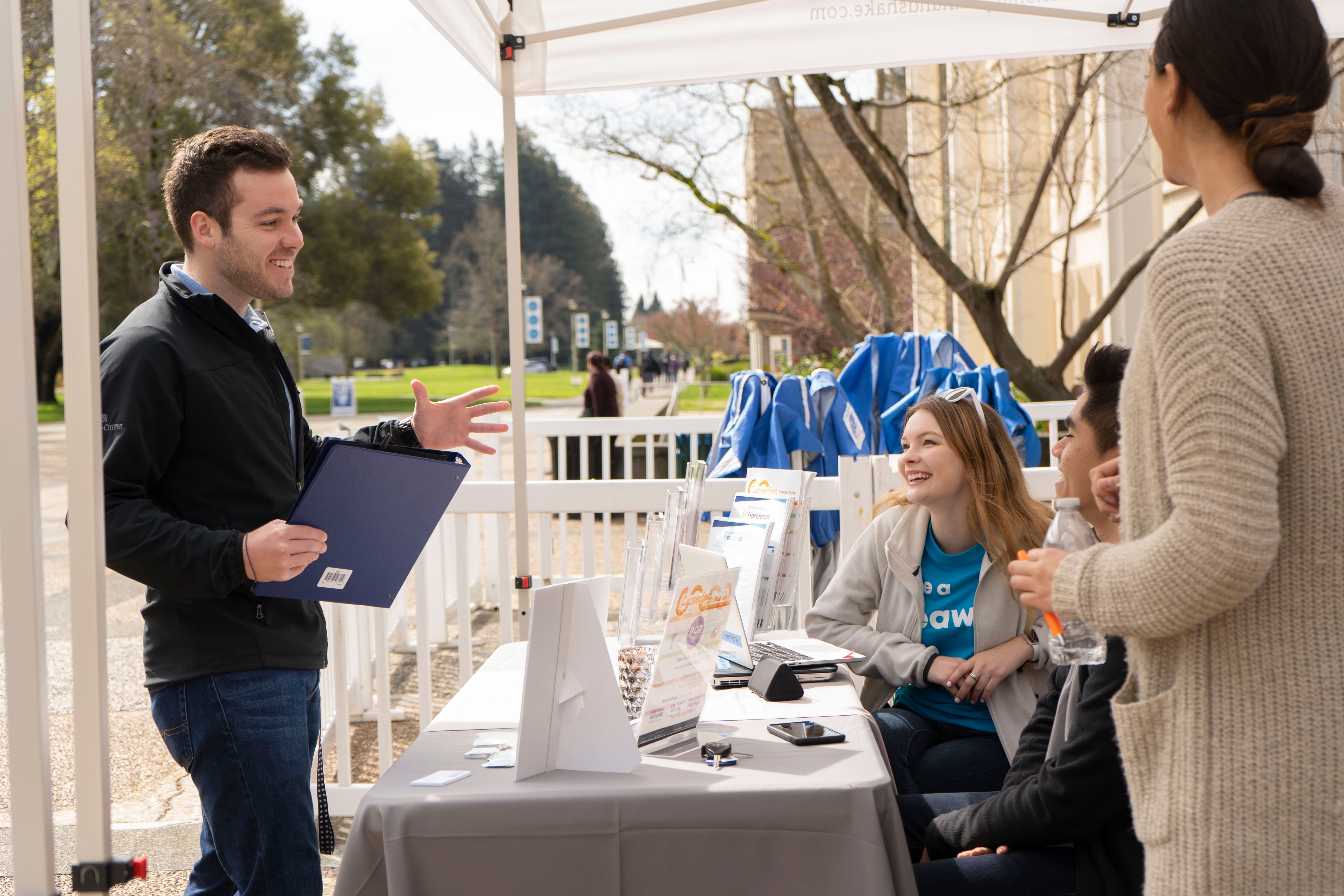 Thank you to all employers, staff, volunteers, and students who helped make the Career Center Pop-Up a success!
In March 2019, the Career Center launched it's first ever "pop-up" where we brought the Career Center out to students in Salazar Plaza. The pop-up is a fun, accessible place for students to get resources and support in preparation for the Career Fairs. Stay tuned for future dates and events. 
Features of the Pop-Up include: 
Career readiness workshops 
Drop-in advising and resume review
The Career Closet
Career advice and support from employers
Stress-free activities including therapy dogs and yoga!