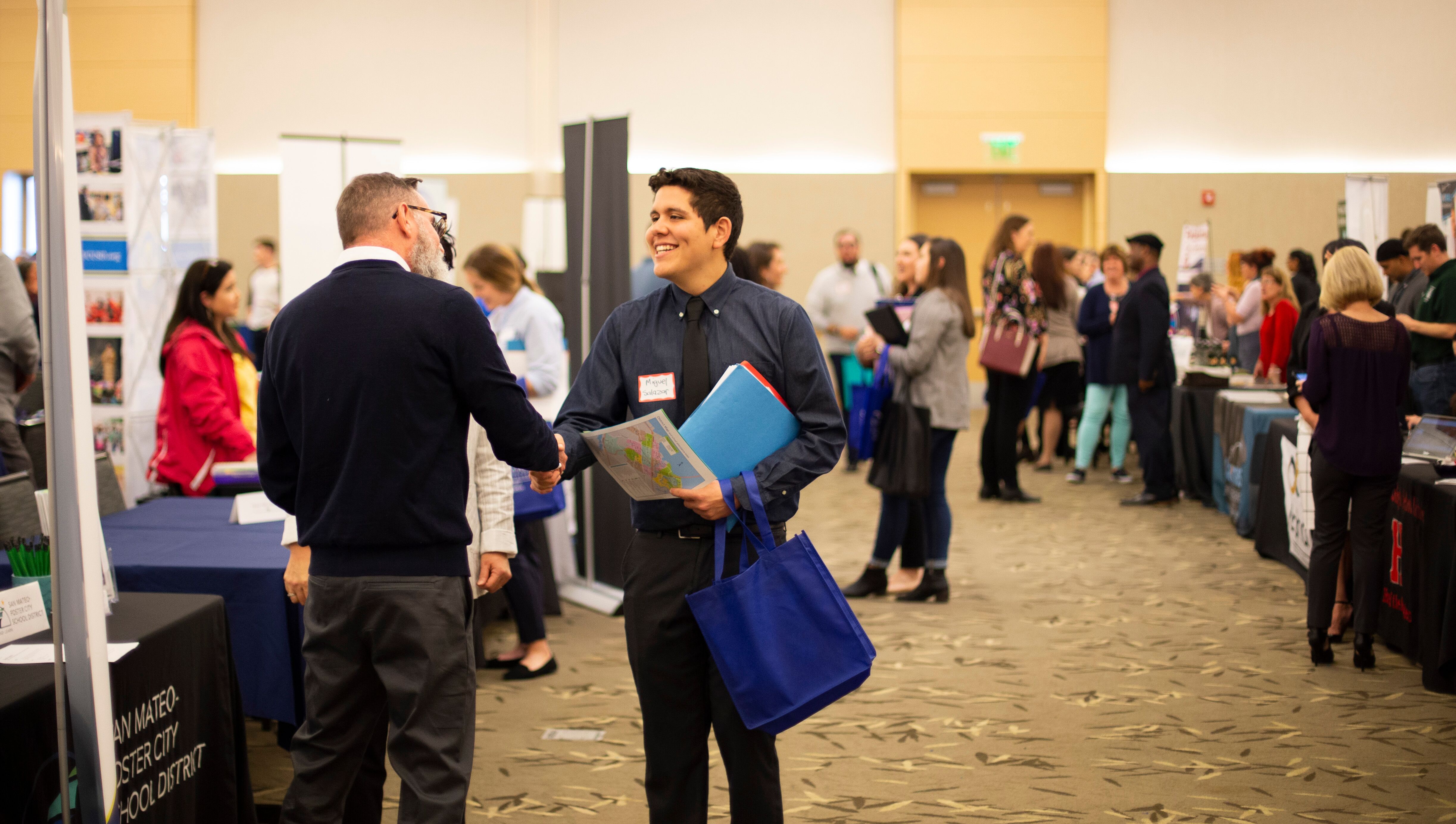 Thank you to all employers, staff, volunteers, and students who helped make Career Fest 2019 a success! Stay tuned for details on our part-time Job Fair happening August 28th, 2019. 
This year, the Career Center hosted a four-part Career Fair with over 160 employers. Fairs were broken out by industry: Education + Teaching, STEM + Health, Wine + Business, and Social Impact + Arts. 
Past Employers Include:
24 Hour Fitness
Amy's Kitchen
Bear Republic Brewing Company
Becoming Independent
Big 5 Sporting Goods
Bodega Bay Lodge
California Dept. of Rehabilitation
California State Parks
Camp Tawonga
Catholic Charities of Santa Rosa
Chick-fil-a
Chipotle
City of Berkeley
City of Napa
City of San Rafael
City of Santa Rosa
Comcast
County of Marin
County of Sonoma
E. & J. Gallo Winery
Easterseals Bay Area
Exchange Bank
Francis Ford Coppolla Winery
Fremont Police Department
Gateway Learning Group, Inc. 
Girl Scouts of Northern California
Golden Gate National Parks Conservancy
H&R Block
Hanna Boys Center
Hansel Auto Group
Jackson Family Wines
Korbel Champagne
Leukemia and Lymphoma Society
Macy's
Marin County Sheriff's Office
Maxim Healthcare
Napa County Office of Education
National Park Service
Northern California Public Media
Oakland Athletics
Peace Corps
Pocket Radar, Inc. 
REMAX
Revature
Sausalito Police Department
Sherwin-Williams Company
Simply Solar
Social Advocates for Youth
Social Security Administration
Sonoma County Family YMCA
Sonoma County Office of Education
Sonoma Raceway
Star Staffing
Superior Court of California
Target
Thermochem, Inc. 
Tri Counties Bank
US Census Bureau 
US Marine Corps
UpValley Family Centers
Volt Workforce Solutions
Walgreens
Wyndham Destinations 
...and more!